STAY CONNECTED. STAY SAFE. STAY PRAYERFUL.
We are currently facing an unprecedented challenge with the outbreak of the Covid-19 virus. As a church, we have suspended all of our regular gatherings over this period, but we are really committed to taking good care of one another, keeping everyone well-connected as best as we are able, and also serving our neighbours and local communities in a time of great need. During this period, each week we will be live streaming a Sunday morning meeting online at 10.20 am. We have also moved all of our small-group activities online, as well as organising regular online prayer meetings and gatherings that are open to all. We are also making discipleship material and activities for children available weekly to help resource our families. We have created this page to provide one place where all of the latest information and news can be located, so as to make connecting with us over this period as easy as possible. Please enjoy looking through the links and resources below – and also check back regularly, as we will be continually updating this page.
The Next Steps For Gatherings
At the start of 2020, none of us had any idea what was in store for us with the advent of the Covid-19 crisis and the extended lockdown that we have all lived through. For us as a church, we have had to quite literally stop all of our regular activities in the way that we were used to doing them and quickly move to new and creative ways of being church. Thankfully, helped by many willing people investing their time and effort, we have been able to transition well to live-stream services, on-line small groups, telephone pastoral care and providing emergency care to our communities. We are very grateful to God for this.
For many though, given that church is primarily about people, the ability to physically connect with one another has been a real loss and, as a result, the government now beginning to lift the lockdown finally opens the way for us to be able to start to re-connect together. Whilst the pathway to this is still uncertain and precise details of what is and is not allowed are only just emerging, as a leadership at Restore we felt that it would be helpful for us to create a "roadmap" for how we see the process of recommencing being physical church together. We have, therefore, developed a four-phase process towards this, and see the steps as being as follows:
Phase one: Continue with Restore Live stream and begin to physically gather with one other household
From 4th July (this Saturday), we enter this phase. Whilst church buildings are technically allowed to re-open for services, numbers are limited, and singing is not permitted. Given these factors, we are choosing not to try and relaunch any Restore congregation gatherings but will continue with the live stream as the major expression for worship. However, for those willing and able to, we are encouraging people to invite others to their households (two households can gather indoors, providing social distancing is observed) to watch together and also to begin to recreate physical church community.
For those new to Restore or those who would like help in facilitating connections to do this, please email stuart.hassard@restorecc.org.uk who is overseeing this process across the whole of Restore (working in conjunction with the local congregation leaders).
For those who are shielding or vulnerable or who would prefer not to physically connect at this stage, the live stream will be operating as normal, as will on-line small groups. Please do not feel any pressure to engage beyond what you are comfortable with. We would also encourage you to be aware of those shielding and not able to physically reconnect, and please reach out to keep them connected.
Finally, we are currently developing protocols for being able to safely re-open some of our buildings and when we are satisfied that they are safe, we will advertise any opportunities to gather for personal or small prayer meetings.
Phase two: Continue with Restore Live stream and begin to gather as small groupings
Assuming that infection rates continue to fall, we anticipate that regulations will be further relaxed to enable several households to start to gather safely. When this happens, we will continue with the Restore Live stream as the main expression for worship but will encourage extending the gathering numbers in households to watch together and, hopefully, to be able to eat or drink together. Again, our focus will be on deepening friendship relationships together rather than trying to relaunch services.
We hope that some of our small groups will take this opportunity to connect physically, but also that new groupings might emerge. We will seek to oversee this process, so that no-one who wants to be included is left out. We will also be actively supporting each of these groupings, to ensure that they are places where we can grow deeper in our faith and relationship with Jesus.
For any still not able to connect physically or who would prefer to not do so, the live stream and on-line small groups will still be available. Again, it is important that, as a church community, we keep connecting with these folk and including them in other ways.
Phase three: Launch live services at a range of small gathering locations, while continuing to Live stream from one of the locations
When regulations ease to the extent that between 30 and 50 people can physically gather safely in one space, live worship and kids' activities are also allowed, we will begin the plan to re-start physical services. We will only do this when we are confident that we can adhere to the very best safety practices.
At this stage, we do not know what venue options will be available to us or how many people would want to re-engage in this way. As a result, the Restore Live stream will continue to function, but may transfer to being from one of the gathering venues. We are committed to providing on-line services and small groups long-term now for Restore.
In order to accommodate numbers, we will probably need to locate additional venues that can accommodate 30-50 people. If any of you have a home that is able to do this, or you are aware of a suitable venue option near you, please contact reinart.vanzyl@restorecc.org.uk. We would like to begin to investigate these options over the next few months.
There will remain the option for smaller gatherings in homes to worship and to watch the Live stream together, and also some people may still be shielding or preferring not to connect in person. Again, we will seek to cover these people to the best of our ability.
Phase four: Launch services at congregation locations, while continuing to Live stream from one of the locations
Our final stage will be to re-gather as full congregations for worship, sharing life together and growing in Jesus.
We will continue the Restore Live stream from one of these locations and will continue to put resources into those people whose primary connection to Restore remains on-line.
As a church, we know that we are called to serve the communities within which God has placed us, and at all phases of the above plan, we will be encouraging individuals, households, small groups, local gatherings and congregations to be praying for and finding ways to care for and reach out to those around them.
We trust that having this outline plan is helpful. Obviously, the current situation is still changing and so we cannot be certain of the timings on any of the above phases, but we will seek to communicate plans and any changes clearly and ahead of time. If you have any questions, comments or suggestions, please feel free to send these to me. We, as ever, are grateful to God for each and every person who is a part of the Restore family, and we appreciate your prayers as we seek to navigate uncharted waters in a Jesus-honouring way.
With much love,
Ian and the Restore Core Leadership Team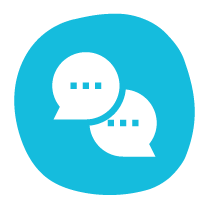 Staying at home doesn't have to mean stagnating spiritually at home. Our online small groups are focused to help you grow spiritually and meet new people. Check out our What's On calendar to join the next group. Or connect with via email -
stuart.hassard@restorecc.org.uk
Welcome to the Restore Connected Facebook Group. During this interesting season we want to create a place where we can connect together even if we can't meet up physically.
Welcome to Restore Family Together Facebook Group. During this season of families needing to be together possibly more than we've ever had to do before, we understand that this may bring challenges and questions so we want to create a place where we can connect together and support each other.
We meet online Sunday's at 10:20 am in the Restore Living Room, join us on our
LIVE
page. We haven't forgotten about our KIDS! Download the latest Sunday Kids Resource Material here.
Your well being is important to us! We have different teams ready to support you in these difficult times, all you need to do is reach out. You can reach out to us via email -
don.price@restorecc.org.uk
or phone 020 8508 9883
Stay up-to-date with the latest COVID-19 restrictions details and government guidelines. We make use of the following gov.uk sites.